Smart Home Gadgets That You Should Own at Home Today
The world where we are living now is full of technology and innovations. There are advantages and disadvantages to living in this world. The perks of being in a modernized city are the chance of having smart gadgets that could make things easier. The gadgets and technology at home can help a lot in time management. We can have more extra time from doing household chores. Smart devices can also make our family safe and comfortable. To help you find the perfect smart home devices, we featured the most reviewed and best items for you. Check them out now!
If you are busy because of work or online classes, you do not have to worry because iRobot's Roomba Robot vacuum can clean your house. It has different models with various features too. If you need to clean your home by a particular schedule, the i7 model will learn and follow your routine. On the other hand, the i3 series can clean your house in neat rows.
The next must-have high-tech gadget is the Amazon Echo Dot 4th Generation. It can answer questions, check the weather, play the news, set alarms, and control smart devices. You can also use the device to answer calls hands-free and even let your family know that the food is ready.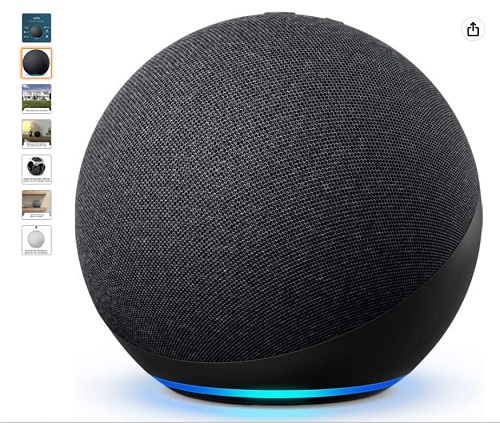 Google Home
The Google Home is a virtual helper that you might add to your cart. You can use it to answer your questions, play music, and even use voice control to lower the volume or mute your phone. It can also stream songs from YouTube, Spotify, and Pandora and use it as a Bluetooth speaker.
If you are looking for LED bulbs for your room, check this one out. It can help you choose and set your room's mood with 16 million colors and shades of white using your phone or tablet. But if you want to put it hands-free, you can use the voice control with Apple Homekit, Alexa, or Google Assistant. The Philips Bulbs have approximately 25,000 hours of life which you can extend using different accessories. The accessories available are Hue Dimmer Switch, Hue Tap, and Hue Mention Sensor, which can make things more convenient.

If you want to purchase a bed where you can sleep soundly, the intelligent bed Sleep Number is perfect for you. It is the first bright bed in the world that will make a personal microclimate, balance the temperature and warm your feet so you could sleep until morning.
The Dyson Digital Slim Vacuum is a device engineered for cleaning house floors. There are different previous models for this vacuum, but this version is much better. It is smaller and lighter that makes it easier to clean tight spaces such as under couches. The vacuum is also cordless that helps you clean anywhere in your house. Also, it features a powerful suction which is from the power of the lightweight Dyson Hyperdymium motor.
Shop online at best prices in Tomtop.com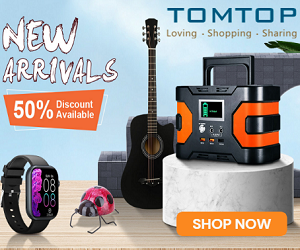 Tomtop is a reliable wholesale and retail online shop with Diverse & High Quality Products where you can buy Products at Best Price and Free Coupons! Visit Tomtop.com for video games, computer accessories, mobile phone accessories, clothing, home and garden items, jewelry, media player, car accessories, RC models & accessories and so on.
Tags :
SmartHomeGadget
TOMTOP